Welcome to the new and improved first grade website! We have been doing some fun things these last few weeks! AimsWEB testing just finished up today, and we are back to a normal day. We have been having so much fun in Writers Workshop! We are loving writing about ourselves, sharing our work with our classmates, and being creative. We have also discovered a love for Kevin Henkes! Some of his books we have read so far include "Chrysanthamum" "Owen" and "Lilly's Purple Plastic Purse." They are so much fun!

We are starting something new this week. We will be talking about ways that we can "make our mark." We have watched a video from "The Good Dinosaur" and will be working and thinking about ways that we can do something to make a difference. Be on the lookout for a really cool video that we are going to put together!

Powered by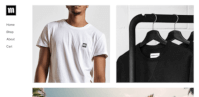 Create your own unique website with customizable templates.